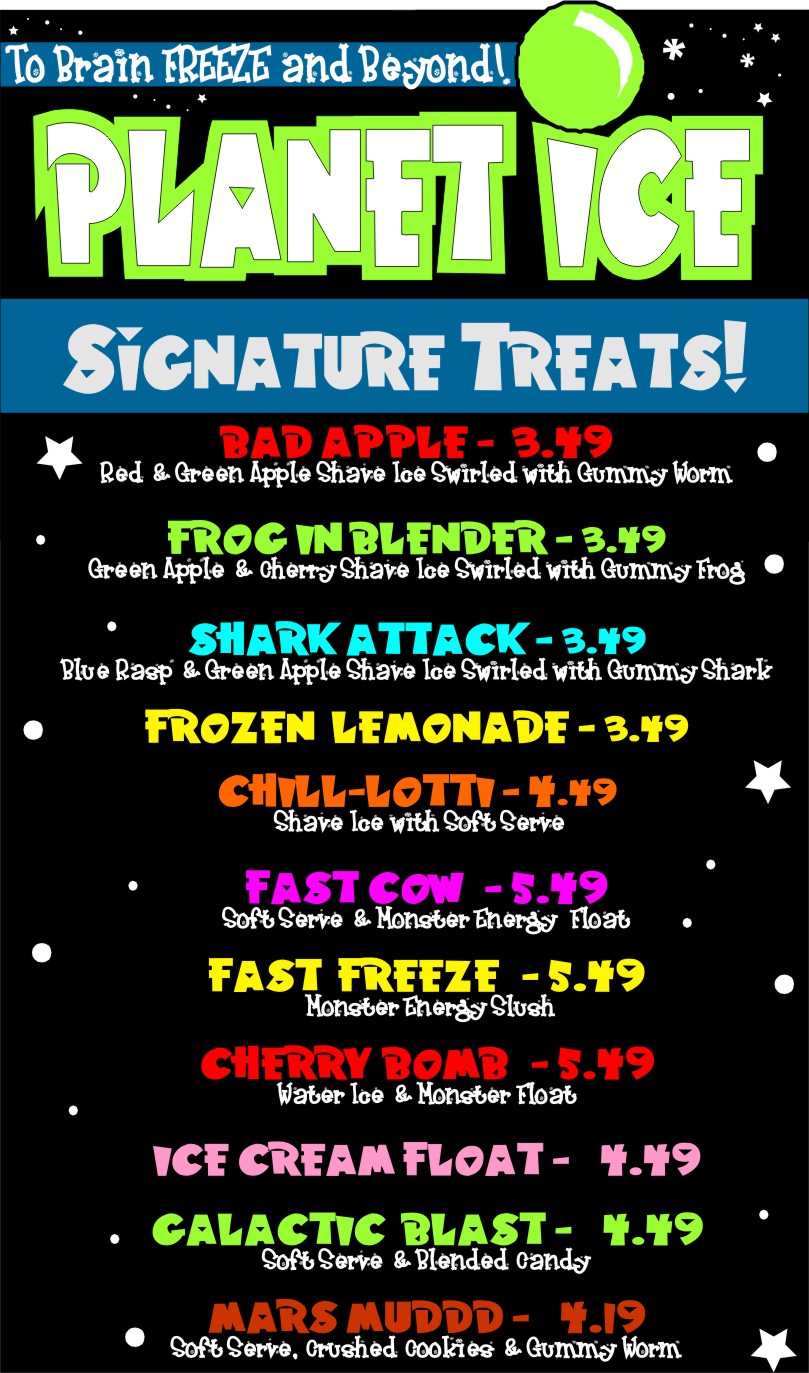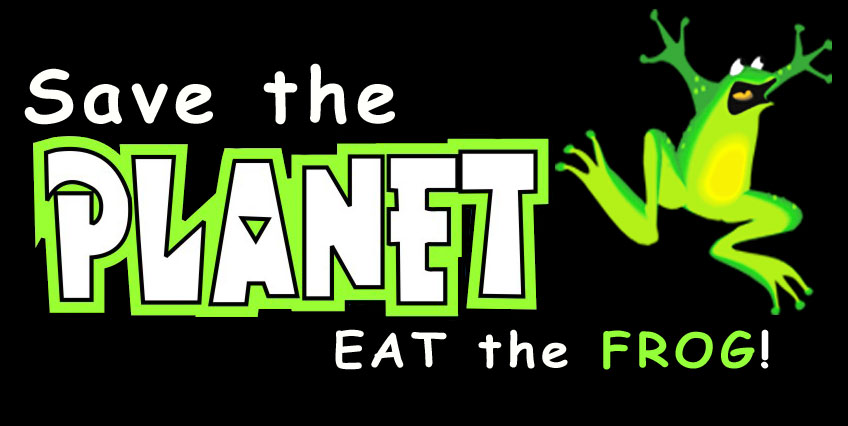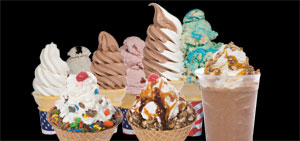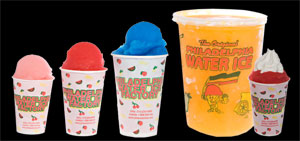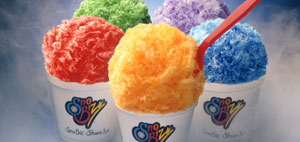 NEW!  Ocean City, NJ Location  •  1348 Boardwalk  •  Located Between 13th & 14th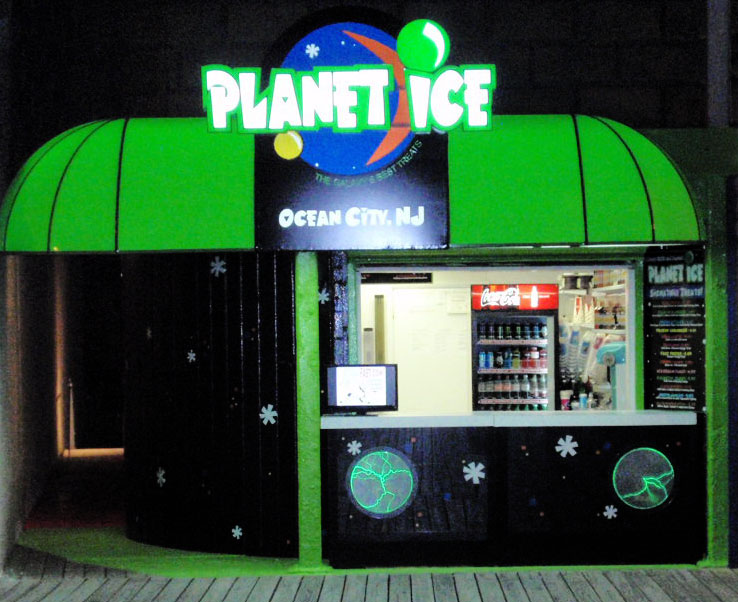 WATER ICE is made by mixing ingredients such as concentrated syrup flavoring or fruit purees and pouring them into a batch freezer.  The end product is a

is smooth and refreshing!

SHAVE ICE begins by shaving flakes off a block of ice to form a ball and then applying a generous amount of unique liquid flavoring over top.  The end product is an outrageous flavorful cotton candy like ice!

You Scream, I Scream WE ALL SCREAM FOR ICE CREAM!  At PLANET ICE our Ice Cream is Rich, Creamy and Dreamy.

MINI MELTS ~ The Ice Cream Dream are cryogenically frozen ice cream to lock in the flavor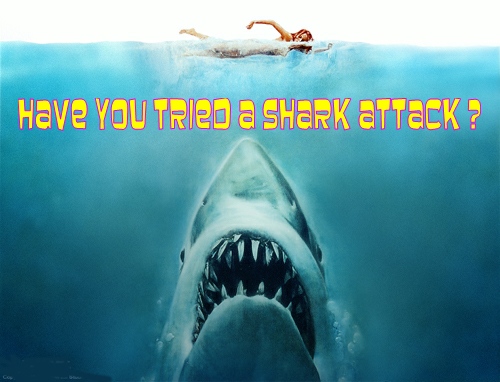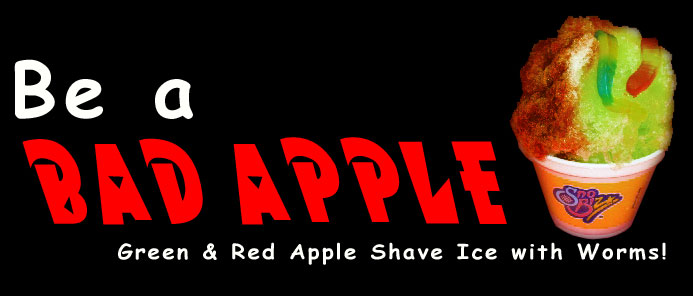 Our Store on the Ocean City Boardwalk.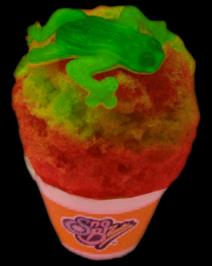 Frog in the Blender!

Green Apple and Cherry shave ice with a monster gummy frog.  Our favorite treat!